As the year comes to an end it's time to look over the real estate market and assess what trends we're noticing in order to prepare for 2019. Many news agencies across the country are noticing the slowing increase in housing prices, especially in major metropolitan areas like Seattle, Los Angeles, Denver, and New York to name a few. Some see this as a sign of a return to a more stable market while others worry of troubling market trends. We're no experts about national market trends, but we do know Longmont's real estate and the surrounding areas — including the Denver Metro area. What we're seeing looks good for home buyers!
Though the Denver real estate market is still seeing increasing housing prices, that increase has slowed as we reach the new year. A Denver Post article the percent gain on housing prices dropped to below 7%, down from over 8% in the summer. With inventory up nearly 47% over last year and median sales prices on the decline a buyer may have a bargaining chip! Though houses are selling at around 6.5% higher than last year, and a yearly average still over 8% from last year, negotiating is still easier today than in the past three years. Winter months do tend to be slower in sales volume, and we typically watch inventory rise, when looking month-to-month we're generally keeping pace with new arrivals on the market!
Looking a little closer to homes in Boulder County we see similar trends to the larger metro area. The average and median sales prices are much higher, though, and as we've mentioned before: we can thank Boulder and the Foothills for the boost in statistics. Unlike the Denver Metro area, Boulder County is down 6.4% in active listings year to year. Even with an increase of 45% in new listings from last year, inventory is moving! It looks as though we're seeing the brunt of people moving to our area, which isn't surprising. With amazing towns like Longmont, Niwot, Lyons and Boulder (of course!) all with stunning views of the Front Range mountains who wouldn't want to live here?! For more information about Denver real estate sales see the Denver Metro Association of Realtors' website.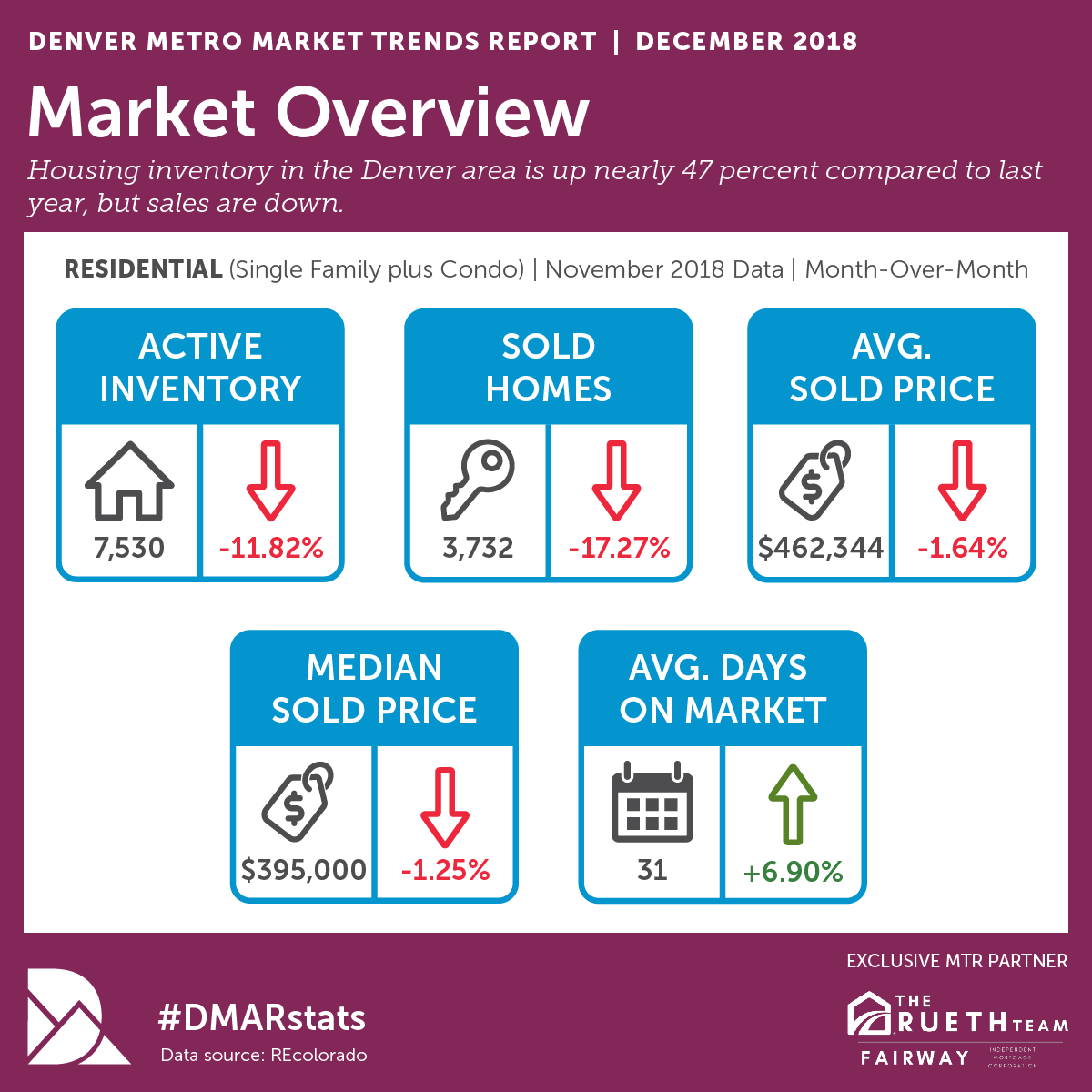 With over 7 thousand units throughout the Denver Metro Area, ranging from condominiums to detached single family homes, it's good to have a team working for you who knows the market well. Choose The Wise Team and start searching for your Dream Home today.